PIAB SPARE PARTS, ACCESSORIES, & CONTROLS
PIAB SPARE PARTS, ACCESSORIES, & CONTROLS
R-Cap offers a wide variety of spare parts and accessories for all Piab Vacuum Conveyors. All spare parts are certified from Piab and come direct from the factory. Contact us today to help find what you need!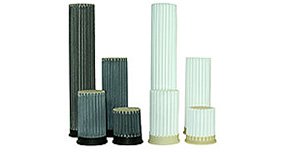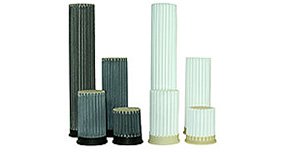 Filters
To filter dust and other small particles from the vacuum flow. Reduces the risk of operation breakdown or stoppage in the pump. There is a selection ATEX approved filters and a selection of stainless steel filters for sterilization when cleaning.
Electrical Control and Valve Unit(s) for piFLOW Conveyors (NEW)
Piab is introducing the electrical control, ECU-10, including a valve unit that is controlled through the ECU-10. To meet the demands from customers to offer ONE control unit with all functionality accessible through this unit, based on  software developed by Piab to make different settings more visual through the user-friendly HMI (Human Machine Interface).
Seals
Module Seals, Module Filter Plate Seals, Module Fluid Seal, Fluid Seals, Filter Seals, Bottom Valve Seals
Fluidising Cones
Fulfils the requirements of FDA, EC No. 1935/2004 and EC No. 10/2011. The fludising cones are availabe as antistatic or stainless steel for sterilization when cleaning.
Vacuum Pumps/Generators
To optimize, upgrade or complete a conveyor, Piab offers also the vacuum pumps/generators as a stand alone
Feeding
It is important to optimize the feeding point (where the product is conveyed from) for the conveying system to assure maximum capacity and safe transport.
Conveyor Body
Parts to connect piFLOW®p conveyor to receiving unit, increase batch volume or protect the filter.
Piping
To complete the conveying system Piab offers stainless steel pipe bends, food grade hoses, different types of pipe fittings, pipeline emptying units, pinch valves and many other solutions.
Pneumatic Controls:
Piab control units are fully pneumatic operated with an extremely reliable function. The full pneumatic design also removes any source of ignition from the system and at the same time simplifies the validation process.